Overview
The FECGSYN toolbox is a reference open-source platform for non-invasive foetal electrocardiography (NI-FECG) research, product of a collaboration between the Department of Engineering Science, University of Oxford (DES-OX), the Institute of Biomedical Engineering, TU Dresden (IBMT-TUD) and the Biomedical Engineering Faculty at the Technion Israel Institute of Technology (BME-IIT). The authors are Joachim Behar (DES-OX,BME-IIT), Fernando Andreotti (IBMT-TUD), Julien Oster (DES-OX),  Sebastian Zaunseder (IBMT-TUD) and Gari D. Clifford (DES-OX). The main goal is to advance research in NI-FECG analysis by creating a collaborative platform for sharing algorithms, simulators and data.
Physionet's FECG Synthetic Database FECGSYNDB was build by using the FECGSYN toolbox.
We invite researchers contribute new algorithms or databases to this toolbox.
Check out the
Documentation
and see how to
Contribute
!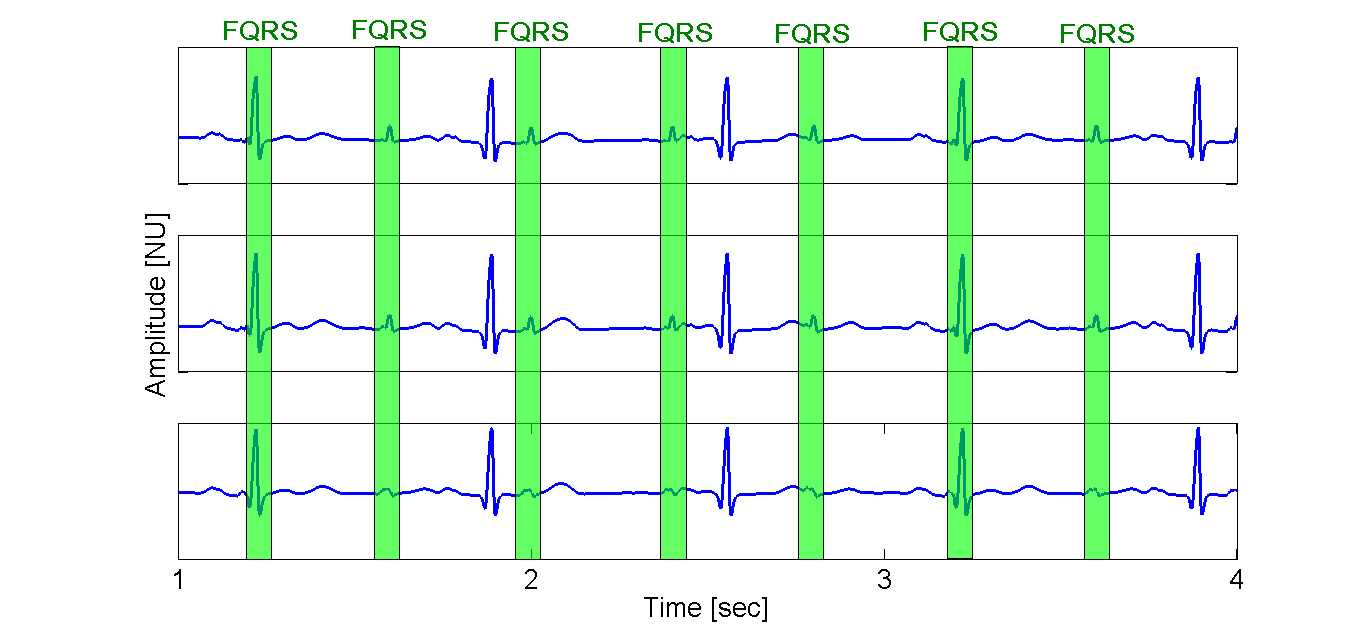 Fig. Examplary simulated signal.
Features
realistic modelling of adult and foetal ECGs
open-source NI-FECG extraction algorithms
benchmarking algorithms for NI-FECG QRS detection and extraction of morphological features
large freely available database of simulated NI-FECG signals- see FECGSYNDB
numerous examples on using the toolbox
FECGSYN is an open-source toolbox, feel free to contribute with your methods!
Screenshots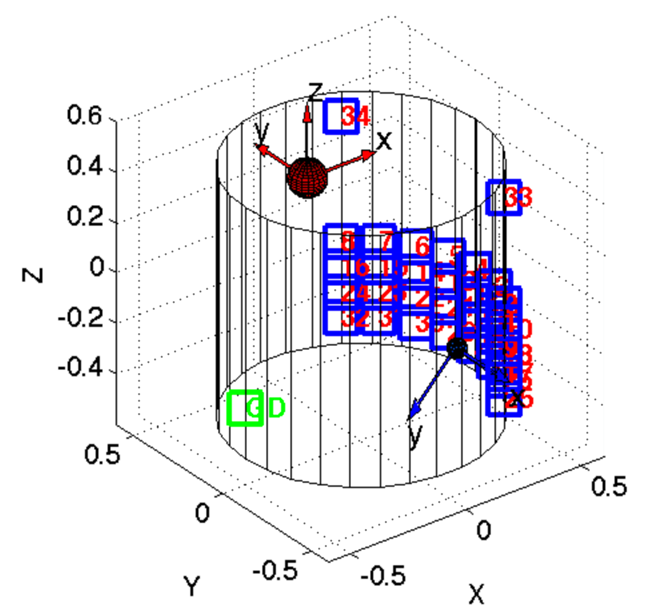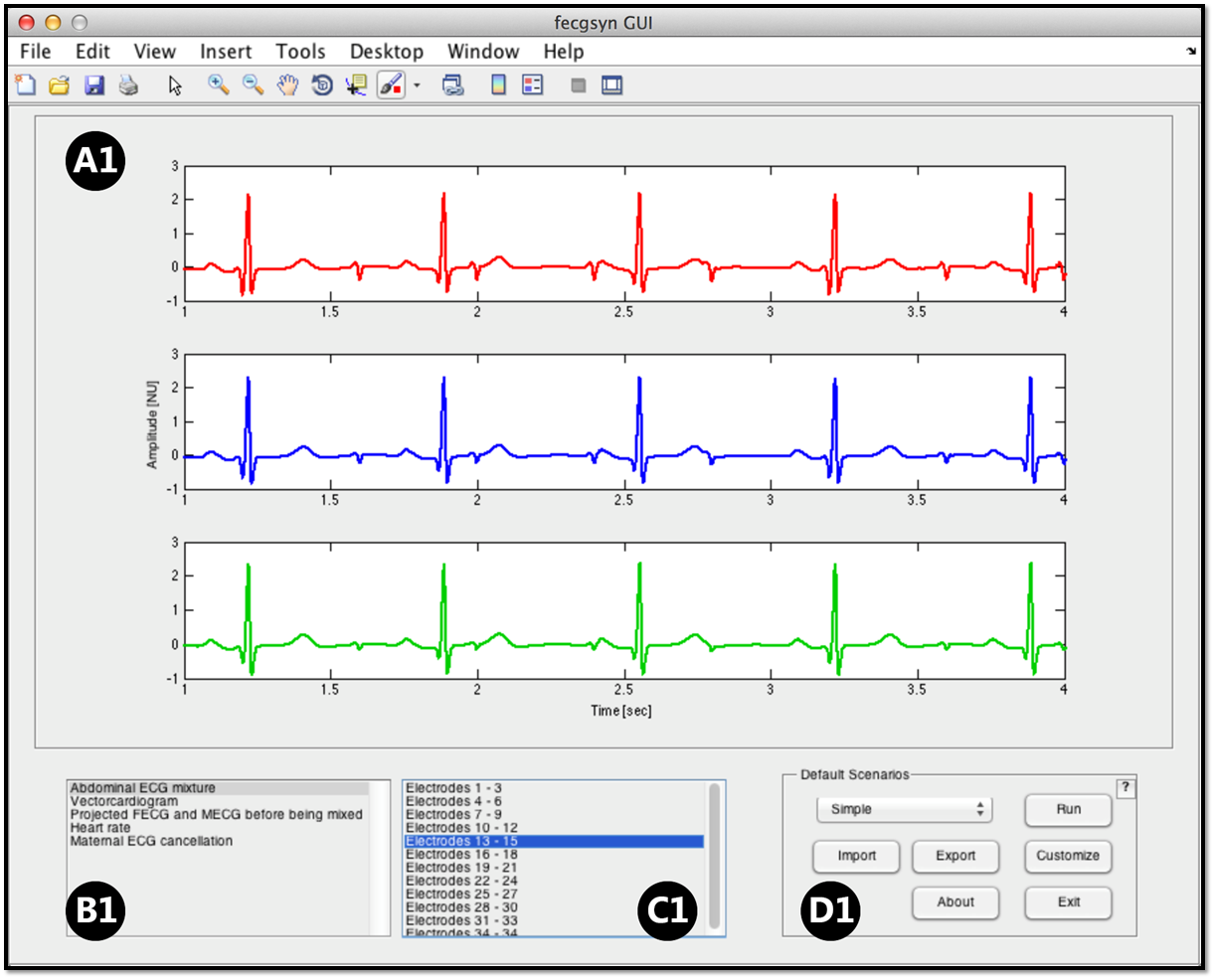 Fig. Volume conductor (left) and Graphical User Interface (right).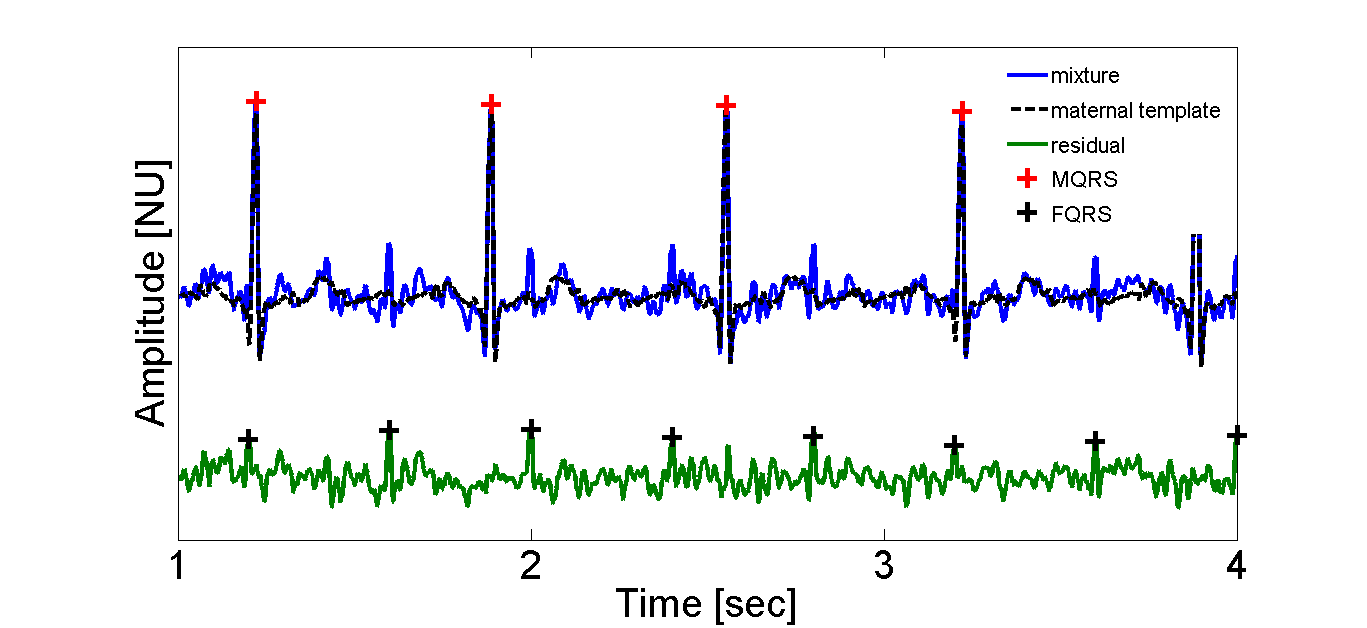 Fig.Extracted NI-FECG signal.
How to cite this toolbox
When using FECGSYN, please reference at least one of the following articles:

Reference

Behar J., Andreotti F., Zaunseder S., Li Q., Oster J. and Clifford G D.,

An ECG model for simulating maternal-foetal activity mixtures on abdominal ECG recordings. Physiol Meas 35(8)

, pp.1537-50, 2014.

@article

{Behar2014model,

author = {Behar, Joachim and Andreotti, Fernando and Zaunseder, Sebastian and Li, Qiao and Oster, Julien and Clifford, Gari D},

journal = {Physiol. Meas.},

number = {8},

pages = {1537--1550},

title = ,

url = {http://iopscience.iop.org/article/10.1088/0967-3334/35/8/1537/meta http://stacks.iop.org/0967-3334/35/i=8/a=1537},

volume = {35},

year = {2014}

}

and/or



Reference

Andreotti F., Behar J., Zaunseder S.,Oster J. and Clifford G D.,

An Open-Source Framework for Stress-Testing Non-Invasive Foetal ECG Extraction Algorithms. Physiol Meas 37(5)

, pp. 627-648, 2016.

@article

{Andreotti2016,

author = {Andreotti, Fernando and Behar, Joachim and Zaunseder, Sebastian and Oster, Julien and Clifford, Gari D. and Oster, Julien and Clifford, Gari D.},

number = {5},

volume = {37},

pages = {627--648},

journal = {Physiol. Meas. (in press},

title = ,

year = {2016}

}